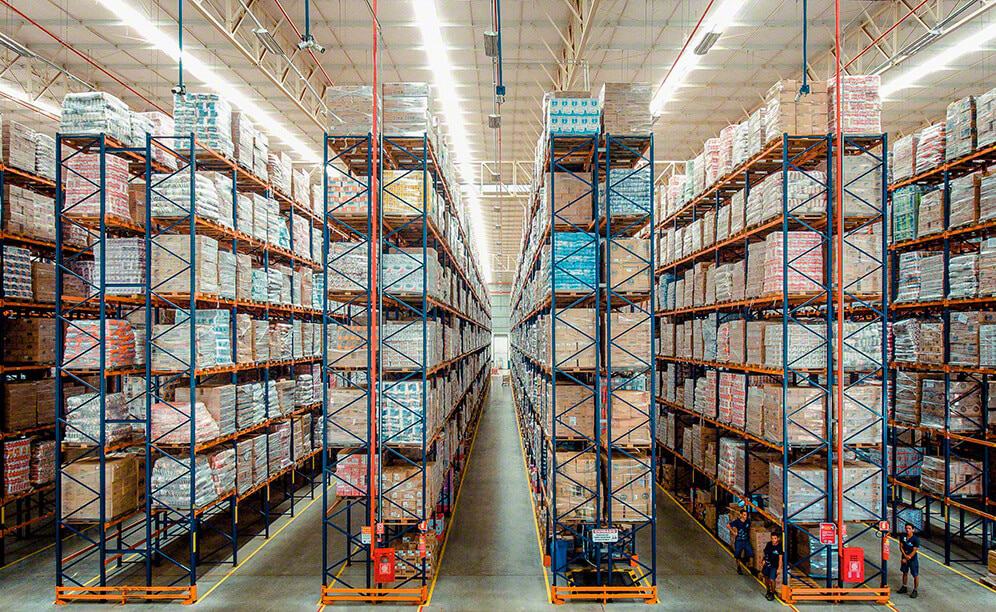 Documentation Requirements for GMP Warehouse
GMP rules require that companies have starting materials and finished product traceability all along the supply chain. This is achieved by accurate recording in official records and registers, the movement of all materials and products at all stages of the product cycle.
A mix-up of sodium chloride and potassium chloride may be undetected by the laboratory, but could have fatal consequences for patients injected with the wrong salt.
GMP rules require that there is extensive record keeping on the receipt, testing, storage, issue, and use of starting materials for this very reason. Without accurate and detailed records in the warehouse, it may not be possible to investigate a problem quickly or thoroughly. Any delay may cause additional problems for patients. Certainly in the case of a recall the size of the recall will be determined by the accuracy and completeness of the warehouse records.
"Forward" traceability is needed in case the supplier discovers a defective starting material that may harm patients. "Backward" traceability is needed in case a patient or healthcare professional reports an adverse event or defective product. Only by having a complete chain of toward and backward traceability can patients' health be protected.
Inward goods
Starting materials are purchased only from approved suppliers and to authorized specifications.
Each separate material is given a Unique Identifying Number (UIN) from the Goods Received Register.
The UIN and the standard name are used throughout manufacturing to identify that material and to trace its history from supplier to customer.
Goods Receipt Register
A register should be established showing the receipt of starting materials. The register should include:
Date of receipt
The standard name of material
The supplier's and the manufacturer's name for the material (if different)
Manufacturer's batch or reference number
Total quantity and number of containers received
The UIN assigned after receipt
Standard Names List
A Standard Names List, as a minimum, contains:
The approved supplier name for the chemical
The approved manufacturer name
The company item code
The company standard name that is used on the Bill of Materials
The grade of the material e.g. USP, BP, EP
Reference to any Material Safety Data Sheets (MSDS) or safe-handling requirements
A list showing the standard name for each starting material should be established.
Standard names should be specific and be designed to minimize mix-ups.
The standard names specified on this list should be used to label and identify starting materials during storage and manufacture.
The standards names should be consistent with the master batch formula.
Status labels
The status of any material should be evident from the visual appearance of its status label.
Status labels are required for all materials and products, including intermediates.
"Reject" labels should be used only for materials that are unfit for use. Those of uncertain status or destined for recovery, re-processing and the like should be designated "Hold" or "Quarantine".
SOPs and Work Instructions
POs for inventory can come from a few sources:
External customers, such as suppliers or distributors, may submit a PO.
The warehouse management system may generate a PO for materials when supply is low. If this system is linked to an MRP or production planning system, the warehouse management system could create POs from suppliers.
Depending on the company setup, internal company departments, such as the QC, the laboratory, a production, could "purchase" raw materials from warehouse.
Warehouse staff routinely deal with POs when receiving starting materials or dispatching finished product. Matching the PO to the physical goods is an important additional check to ensure that errors are not made in receipt or dispatch.
Sell-inspections in Warehouse
GMP self-inspections (or internal audits) are required by the regulators, are managed by QA, and involve all manufacturing areas, including the warehouse.
During a QA audit of the warehouse, many things will be examined, including housekeeping, location and labeling of stock, records, warehouse training, and monitoring of environmental controls. In particular, receipt and dispatch registers relating to stock movement are usually examined. QA will also often check whether there is any expired stock remaining in the Released store, and will compare this to the company computer records.
Key points about good warehouse practice:
Warehouse staff must abide by GMP rues to prevent goods from being contaminated, mixed up, or degraded, and issuing the right material:
Maintaining proper housekeeping, and storing the right goods in the right locations.
Protecting goods from pests and maintaining appropriate air and temperature controls for the goods.
Only issuing materials to manufacture that have been approved by QC.
Adhering to FIFO principles in issue to manufacture and dispatch to customer.
Having procedures for managing recalls.
Maintaining accurate documentation.