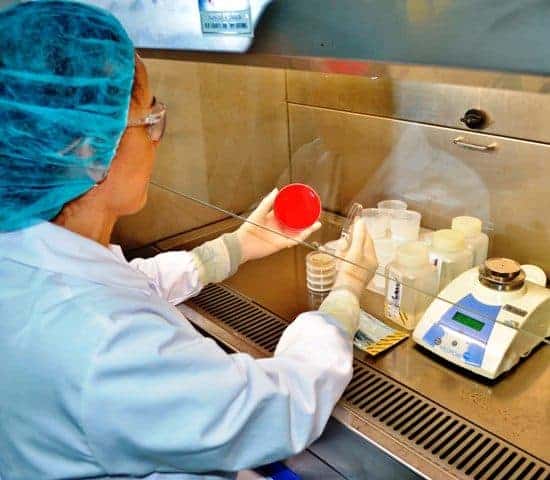 Expected Compliance Standards for Quality Control Laboratories
Quality Control laboratories follow a series of procedural steps beginning from collection and storage of medicinal samples, validate test methods and testing equipment, qualify the testing environment, train their analysts, document testing results against registered specifications etc. prior to release medicinal batches to ensure those are safe, pure, effective and traceable for human and animal consumption.
In the effort to maintain expected level of compliance several QC activities are performed on a daily basis. Following is a summary of processes and procedural steps a typical GLP facility has to encounter.
Out-Of-Specification (OOS) Investigations
An OOS investigation is required when a result is obtained outside of a specification limit and the OOS result is deemed confirmed.
Where a test method contains instructions for determining validity of an assay (e.g. system suitability, control limits etc.) and the assay is deemed invalid an OOS Investigation is not usually required.
Where a test method has a built in retest criteria an OOS investigation is not required until the retest criteria has been completed and the result is still outside of a specification limit.
A SOP must exist that describes the methodology for performing an OOS Investigation, the SOP must include instructions in relation to:
Timeliness of the investigation.
Not disposing of any items, diluted solutions, samples etc. until the investigation is complete or QA agree to the disposal.
Discussions with analysts.
Examination of raw data, calculations and transcriptions.
Controls and / or system suitability criteria.
Determination that the correct solutions, standards, buffers, media, reagents etc. were used.
Clear direction for when a result can be deemed invalid (e.g. root cause of OOS result clearly identified – dilution error) and who can make the decision.
Clear direction on how to proceed with a Laboratory Investigation Protocol where no root cause is identified. Laboratory Investigation Protocol's should always contain
A description of the OOS
Initial investigation findings
The principal behind any re-testing, re-sampling, re-injections etc.
The aim of the re-testing, re-sampling, re-injections etc.
A detailed plan including responsibilities
Pre-determined results interpretation
The number of acceptable retests when no root cause is identified.
Re-testing, re-sampling, re-injections etc. must be justified and approved by the site QA unit when re-testing, re-sampling, re-injections etc. is not detailed in SOPs.
Training
Lab Management must ensure that each employee is educated, trained and qualified to perform the functions assigned to them, and that they remain competent to continue to perform those functions.
All employee's must have training in GMP to a level relevant to their job function.
Each position must have a generic training plan.
Each employee must have an individual training plan.
Training plans and competency assessment detail (i.e employee – assay qualification) must be documented in an SOP for each assay that the lab performs with a pre-determined acceptance criteria. Qualification can occur via an operator validating an assay, being the recipient of a tech transfer assay, by experience with a similar assay or via parallel testing.
Re-qualification requirements must be pre-defined (e.g. gown qualification).
There must be a means of knowing if an employee is qualified to perform an assay.
There must be a means of disqualifying employee's from performing assays that they were previously qualified in if they cease to demonstrate competency in the assay.
There must be a mechanism to track and review operator errors, this review must be performed by Laboratory Management.
Trainers must be qualified and approved to train.
Lab Equipment / Validation
Laboratory equipment (i.e. QA approved qualification report) must be qualified as per Validation Master Plan. Only qualified equipment can be used for generating GMP test results.
Simple, "Complete Off The Shelf (COTS)" style equipment may be calibrated only (e.g. balance). Justification for this approach must be documented.
Instruments (e.g. thermometer) must be calibrated. The calibration frequency, limits, range of use and calibration points must be included in the site Master Instrument List.
Only calibrated instruments can be used for generating GMP test results.
The lab must have a process of ensuring the qualification and / or calibration status is maintained.
Movement of non-portable equipment within the lab must follow site change control procedures to ensure any requalification considerations are addressed.
Maintenance programs must be documented for laboratory equipment
Method Validation
Basic validation philosophy
Establishing documented evidence which provides a high degree of assurance that a specific process (analytical test method) will consistently produce a product (assay result) meeting its predetermined specifications and quality attributes (accuracy, precision, etc.) FDA – Process Validation Guidelines (1987).
Pre-requisites for method validation
In order to validate a test method, there are some important pre-requisites:
Qualified instrumentation
Well-developed and understood documented method
Reliable, stable reference standard
Trained and "qualified" analysts
Method is robust to factors that may
Change or be uncontrolled
Well-documented method validation
Protocol and record system
Classes of analytical procedures and relevant protocols
We can classify different analytic methods into the following classes:
Tests for identity of the active
Qualitative measurements for impurities/degradants
Limit tests for impurities/degradants
Quantitative assays of an API or drug product active material
Physical product characteristics, e.g. dissolution rate
Reference Standards
Reference standards must be traceable back to official sources (e.g. USP, Phr. EU etc.)
Procedures must exist that detail:
Sourcing
In-house certification of standards if applicable (including assignment of value)
Certificate storage
Storage conditions
Labeling
Handling and dispensing
Inventory
Expiry and / or recertification date
Approval process
Reference standards must have a unique number that allows the tracing of the reference standard and each delivery, if multiple deliveries of the same standard / batch number occur to the test performed.
Laboratory Documentation
The Laboratory must have log books. Log books are GMP documents and must be designed as such. Log books must allow space for the person recording information to sign and date. Log books are required for:
Internal receipt and external movement of all test samples
Disposition of samples
Use and maintenance of laboratory equipment
Equipment verification checks
Column usage
All cleaning activities
Routine recording of environmental parameters (e.g. temperature, air pressure etc.)
Records must be maintained of all media, solution, reagents, standards etc. received into the laboratory. Where applicable a documented system describing quarantining and release must exist. A documented system must exist for allowing traceability of release (including any release testing results) and traceability of use to arrival in the laboratory.
Product, batch specific QC Test samples are only to be discarded once a batch is released. (this also includes batch specific environmental monitoring plates).
Records must be maintained of the manufacture of all media, solution, reagents, standards etc. allowing (if applicable) traceability of release (including any release testing results) and traceability of use to arrival in the laboratory.
All documentation must be completed following Good Documentation practices as noted in the local site procedure.
Assay records must contain the following:
Sample description
Sample unique identifier
Test Method reference
Unique Identifier of all equipment used
Reference number and expiry date of all chemicals, solutions, reagents, media, reference standard etc. used
Raw data (e.g. weight weighed, volume measured, calculations, meter readings, observations etc.)
Final result
Print outs, graphs, spectra etc. from equipment used with unique identifier linking them to the sample under test.
Signature (or initials if indicated) of person who performed assay and date of activity. For assays that go over many days and have many steps multiple signatures and dates may be required. All print outs, graphs, spectra etc. must be signed or initialed by the analyst and dated.
Signature of reviewer and date that the review occurred.
There must be a mechanism for Laboratory Management to track and review root causes of invalid assays.
Laboratory Glassware
For analytical laboratories in particular control of glassware is critical. Class A or equivalent must be used for assays requiring a high degree of accuracy and Class B or equivalent for assays that require approximate volumes. Assay procedures should indicate the grade of glassware to use.
Procedures must exist that describe:
Cleaning of new glassware prior to use
Calibration as applicable
Uniquely identifying glassware where appropriate
Checking glassware for damage and disposal
Cleaning of soiled glassware
Laboratory Testing
Sample Receipt and Logging
Enter sample information into the Microbiological Sample Logbook
Enter sequential request number.
Date Sample Logged.
Sample details:  description, batch number, sample type, test required.
Place delivered sample in appropriate to test location within laboratory based on sample type:  raw material, bulk/finished product, stability sample.
Water samples or samples requiring refrigeration, are to be placed in sample refrigerator.
Controlled samples are placed in the secure storage locker.
Sample Testing
Update sample information in Logbook:  enter date sent to Micro Laboratory (this indicates the date testing commences).
Generate protocol according to appropriate SOP
Test samples per the appropriate Microbial Test Method (MTM) maintained within the Laboratory.
Documentation of raw data in
Laboratory Notebook
Test Being Performed
g. (Req # – TPC, Y/M)
MTM's used for testing
Scale ID
Media Lot numbers used
If more than one lot of the same media is used on a given day indicate which request utilized a given media type.
Dilution used
If more than one dilution is used indicate which request utilized the particular dilution.
Sample Information
Assigned request number(s) from section 5.1.1.1. 5.2.4.6.2 Name and Lot number of material
Weight of sample
Dilution plated
Documentation of raw data in EMIS database
Enter in comments section of EMIS protocol.
Assigned request number for Stability samples, enter time point information:
e.g. "Stability – 30/70/48" which translates to 30ºC/70% Humidity/48 Months
Make reference to Microbiology Laboratory Notebook.
RM/BM Lot Number
Sample tested by and read by
Incubator ID, temperature, and incubation dates.
Incubation start date is equivalent to date tested.
Place sample into appropriate "Tested Samples" area.
Controlled samples are placed back in the locker.
Laboratory Facilities
Water systems must be monitored to ensure an acceptable quality of water is being used. The definition of acceptable quality must be defined (including alert and action limits) and a sample schedule published. Data must be trended.
Grade A / B clean rooms and micro laboratories are to have a documented sanitisation program. Only validated and QA approved disinfectants are to be used (validation must include effectiveness against local microbial isolates).
The name and batch number of the disinfectant used and details of the water used to make the disinfectant up in must be recorded.
A documented environmental monitoring program must exist for areas with an official air grade, data must be trended and reviewed on a regular basis. Alert and action limits must be set.
Procedures must exist for cleaning of laboratory rooms, benches and equipment. Only QA approved cleaning agents are to be used.
Spill procedures must exist
Where gas sterilisation (e.g. formalin) of rooms is used the process must be described in a procedure and the process must be qualified.
For Grade A / B clean rooms and micro laboratories, where pressure differences are used to control contamination or maintain containment limits must be set and a means of recording the limits exist. Action limits must be set. If continuous monitoring of pressure differences does not exist pressure must be recorded before work commences and after work is completed.
In regards LAFU and Biohazard Cabinets air flow or pressure across the filters must be recorded before work commences and after work is completed.
Microbiological Technology
Commercially purchased powdered media must be stored appropriately and used within it's expiry date.
Procedures must exist detailing the process of manufacturing freshly prepared media. All media must be assigned a unique number and expiry date. Data from growth promotions must exist validating the expiry data of all growth media.
All media sterilization cycles must be documented and validated for in-house prepared media (including sterility and growth promotion validation).
Media storage conditions must be defined and adhered to.
Commercially "complete prepared media" may be used but must be purchased from a qualified supplier.
Procedures must exist detailing how freshly prepared media (post sterilisation or in the case of solid media post plate pouring) and how "complete prepared media" is quarantined and released.
Procedures must exist detailing the growth promotion checks and sterility checks required. Where possible these should align with compendia requirements.
Where pre-purchased, ready to use QC cultures are used they should be traceable back to a known strain and match compendia requirements. Usage should be as per manufacturers instructions.
Where QC cultures are purchased and maintained as a seed bank, they should not exceed 5 passages from the parent. They should be traceable back to a known strain and match compendia requirements.
Where local microbial isolates are used as QC cultures, a procedure should exist detailing the management and traceability of this local seed bank.
Growth promotion tests (including stasis) must use ≤100 CFU/mL of the specified organisms (or ≤ compendia limit if it differs). The challenge organism must be enumerated in parallel.
Batch to batch comparison of microbial recoveries for growth promotion of solid agar media must be performed. Recovery must not differ by a factor of greater than 2 from the original calculated value (e.g. original calculated value of 40, maximum acceptable value is 80 and minimum acceptable value is 20.
Sterility checks can be performed by incubating a representative number of samples and then discarding the samples (growth promotion can be run in parallel) or by incubating the full batch and running growth promotion post sterility incubation.
An acceptable contamination level should be set for media "sterility check", if the level is exceeded the batch is to be discarded.
Growth promotion and sterility checks should be completed before media is used.
The dilution used for bio-burden style testing must not exceed the sensitivity of the test. For example, if the specification is ≤ 100 CFU/mL and the sample is diluted 1/10 and a count of 8 is obtained the sample is in specification with a value of 80 CFU/mL. However, if a 1/1000 dilution was made and no growth obtained it cannot be concluded that the sample is in specification, it can only be concluded that the sample contains < 1000 CFU/mL.
Sterility testing is to occur in a grade A / B environment. If there is a clear indication that an article is contaminated prior to testing or sub-culturing a process should exists that allows the testing to occur in an appropriate environment outside of the sterility test suite.
Preservative bioassays (e.g. thiomersal determination) must be validated. Dilutions must be performed in a quantitative method using grade A glassware. Concentrations used for standards and anticipated sample levels must be shown to generate discrete zones of inhibition that do not overlap.
Indicator organisms used in preservative bioassays must be treated as any other QC culture.
The test sample used must be shown to have the same effect on the QC culture as a reference preservative, i.e. the other components in the test sample must not enhance or reduce the anticipated zone of inhibition.
As required in local procedures microbial isolates should be identified. Isolation should occur initially on solid media to obtain individual colonies and gram stains should be performed on fresh culture (i.e. < 24 hours old).
Identification may be performed internally using biochemical assays and / or differential agars. This testing may be manual or automated but must be described in local procedures. Identification may be performed by an external lab that is approved by QA.
A reference library of microbial isolates should be maintained, a procedure should exist detailing the management of this library.
Microbial testing of water should occur within 24 hours of a sample being taken.
Procedures must exist detailing the quarantine, release and management of bio-indicators (including retention of suppliers certificate of analysis).  Procedures must also exist for quantification and sterility testing of bio-indicators including acceptance criteria.
Immunological Technology
Immunological standards must be traceable back to an international standard (if one exists).
Reagent data sheets must be held on file for all purchased reagents.
All new reagents must be validated as per an approved procedure. The acceptance criteria, quarantine process, approval process and release must be included in an approved procedure.
The process and acceptance criteria for extending the expiry or recertification of a reagent must be described in an approved procedure.
Libelling of reagents must be described in an approved procedure and must include guidance on storage and expiry or retest dates.