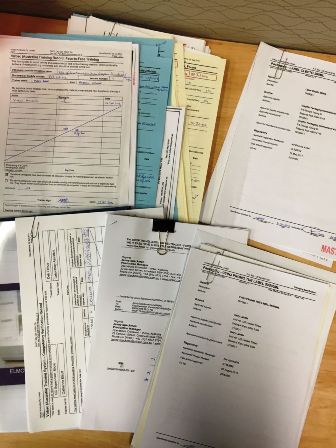 Preparation of Periodic Product Quality Review in a GMP Site
Purpose
The Product Review is intended to provide information of a products performance. The review is used to determine if any adjustments to product specifications, manufacturing or raw material supply are required to further improve the product.
Scope of this article applies to all regulated medicinal products manufactured at a GMP site that undergo a Periodic Product Review. Content of this article does not supersede or replace any local or international regulatory requirements. Content of this article should be considered as expert advise in line with international regulations instead of mandated regulatory guideline.
Regular quality reviews must be conducted with the objective of verifying the consistency of the manufacturing process.  A Standard Operating Procedure must be in place to describe the procedure in detail. Reporting templates should be available to ensure consistency in approach.
Product Review Schedule
The Schedule must be completed for a two year cycle and fixed for the first year.
Products may be grouped into a family of products with similar formulation and properties.
The schedule should include the following as a minimum:
Product Review Period
Product / API to be reviewed
Product Review due dates
The Product Review report should be targeted for completion within 3 months of the end of the Product Review Period.
Product Review Content
A SOP must be in place that details the requirements of the product review.
Templates to assist with the completion of the report should be available.
The review consists of a summary report and individual chapters that cover all critical elements of the product life cycle. At a minimum the chapters should include:
An analysis of the production process
A review and investigation of all deviations and non-conformances
A review of all approved change controls that could impact product quality, validation status or regulatory filing for the product
An analysis of the microbiological and chemical test results and conformance with specifications
An analysis of stability studies and associated test results
An assessment of component quality based on a review of the starting materials and primary packaging that comes into direct contact with the product
A review of market activity, concentrating on product returns, complaints and recalls
A regulatory assessment consisting of any changes to the specifications as registered by all relevant regulatory agencies
An assessment of the validated or qualified status of all processing, cleaning, analytical methods, automated controls or packaging validation
An assessment of relevant suppliers and currency of relevant GMP agreements
The Product Review should make recommendations for improvement based on the analysis.
Confirmation that previous PR recommendations have been adopted is required.
Data Analysis / Comparisons
Data must be trended and analysed to determine if the process is in control and appropriate.
Control limits should be established and justified through trending. The trending will establish if current specifications for both starting materials and finished product are suitable.
Trending will help identify product and process improvements.
Graphical representation using control charts are used to identify trends.
If significant trends are identified, it should be documented and changes made to avoid out of specification results.
Production Analysis
An assessment of the performance of critical processes is required.
Each batch must be reviewed to assess if release parameters were successfully met and if all critical processes were performed within set parameters.
All active ingredients and exipients will be identified.
The number of batches manufactured, released and rejected should be documented.
All steps in the production process must be clearly documented with critical process parameters and quality attributes identified.
The batch records must be assessed to verify all process steps are being followed and checks are conducted.
Investigations
All deviations or non-conformances that may impact product performance must be reviewed.  The effectiveness of any corrective actions should be assessed.
Deviations should be itemized and where possible classified as Manufacturing, Laboratory or Environmental.
Root cause should be identified and any corrective actions listed.
An assessment of effectiveness of corrective actions is required.
Any significant deviations or trends should be analyzed and discussed.
Change Control
All approved change controls that could impact product quality, validation status, and/or regulatory filing for the specific product must be reviewed.
A list of all changes made to the manufacturing process must be itemized with details on status, justification and implementation date. Changes may include:
Change in mixing or blending time
Change in batch volume
Change in filling speed
Change in temperature for mixing
Change in vessel
Change in inactivation or hold time
All changes to analytical methods must be assessed.  These may include:
Change in solvents, buffers or reagents
Change in composition of mobile phase
Change in HPLC method
Change in incubation time or temperature
Any changes to product specification should be documented.
The impact of any changes on the quality of the product must be evaluated.
Specifications and Test Results
The analytical and microbiological release data for all batches manufactured during the review period must be analyzed and charted to assess control and compliance.
Test results for each stage of the manufacturing should be tabulated and graphed.
Any trends should be analyzed. Root cause for any out of specification results should be provided.
Stability Samples
Stability studies should be analysed and trended to determine if there is any evidence of product deterioration over time.
All batches that are on stability test or have completed testing in the review period should be listed with details of testing schedule, test conditions and expiration date.
Trends or atypical degradation must be itemised and assessed against upper and lower specification limits.
Investigations of Out of specification results must be included with root cause identified.
Component Quality
A review of all starting materials and primary packaging in contact with the product must be complete.  This will include assessment of supplier performance and identification of any critical deviations associated with active or excipient ingredients, primary packaging and closure material.
Suppliers of all active materials must be listed and consideration of their history as a suitable supplier provided. Particular attention must be given to new suppliers.
All deviations associated with raw materials that may have product impact must be assessed with reference to whether the material is an active pharmaceutical ingredient (API), exipient or primary packaging.
The impact of any raw material changes or deviations on finished product must be assessed.
Market Activity
A review of market activity must include all quality-related product returns, complaints and recalls.  The PR will include details on investigations that occurred at the time of identification.
A summary of all complaints or adverse events during the review period is required.  Details of how each issue was resolved should be provided.
Details of any recall activity must include:
The reason for the recall
Any investigations conducted
Regulatory response
Corrective actions
Current status
Details of returned goods, quality issues and final disposition of goods are required.
Any corrective actions that have been taken are to be assessed for efficacy.
Regulatory Assessment
A summary of any changes, in terms of specification registered with local or international government regulators must be included. Any post marketing commitments should be reviewed and status assessed.
Any deviation notifications reported to regulatory agencies must be clearly documented and identify follow up actions and current status.
Regulatory agency inspection commitments that relate specifically to the product must be outlined.
Any regulatory submission that has been filed or closed during the review period is to be reported.
Validated / Qualified Status
Details of all product related validation activity initiated or completed in the review period must be included in the PR.
All Validation / Qualification studies either commenced or completed in the review period must be assessed.  These may include:
Process validation
Packaging validation
Cleaning validation
Analytical method validation
Equipment validation
Any significant issues that were identified must be discussed and a resolution provided.
The effectiveness of the validation must be determined.
GMP Agreements
All GMP agreements relevant to the product or production process need to be reviewed; to ensure that the contract between manufacturer and supplier covers all aspects of manufacture.
All suppliers where an agreement is required should be identified and a reference provided to existing agreements.
Currency and relevance should be assessed with reference to any revisions or changes.
GMP agreements should cover all technical requirements for periodic maintenance on production and laboratory equipment.
Summary Report
The summary report should provide a comprehensive overview of the data contained within the different elements of the product review.
The summary needs to provide:
An analysis of the products performance
A review of all the elements reported
A summary of any trends or concerns
Identification of any previous issues or corrective actions
A conclusion as to suitability of the product for on-going production
A rating of product performance based on the report
The summary should stand alone as a report and provide sufficient detail for a senior manager to make an assessment on product performance.
Tracking recommendations
All recommendations from the product review must be addressed and tracked though the Corrective and Preventative Action (CAPA) program.
The CAPA should cross reference the Product Review.
CAPA will be tracked through
Effectiveness of the corrective actions should be documented in the subsequent PR.
Approval and review process
The completed product review must be approved by the:
Production Manager
Quality Manager
Following approval the controlled copies are to be circulated to the:
Production Manager Biologicals or Pharmaceutical (as relevant)
QC Manager
Quality Assurance Manager
Production Manager
The master document is to be maintained by the QA group.
Escalation
Any significant concerns about product quality or trends must be escalated to the Industrial Operations Manager. For example:
Consistently Out of Specification results
Unexplained trends
Regulatory commitments that have not been met
Failed validations
Regulatory non compliance
Anything that may result in product recall
The conclusions drawn from the product review must be reviewed through the site quality council.